Junior suite
with private open-air bath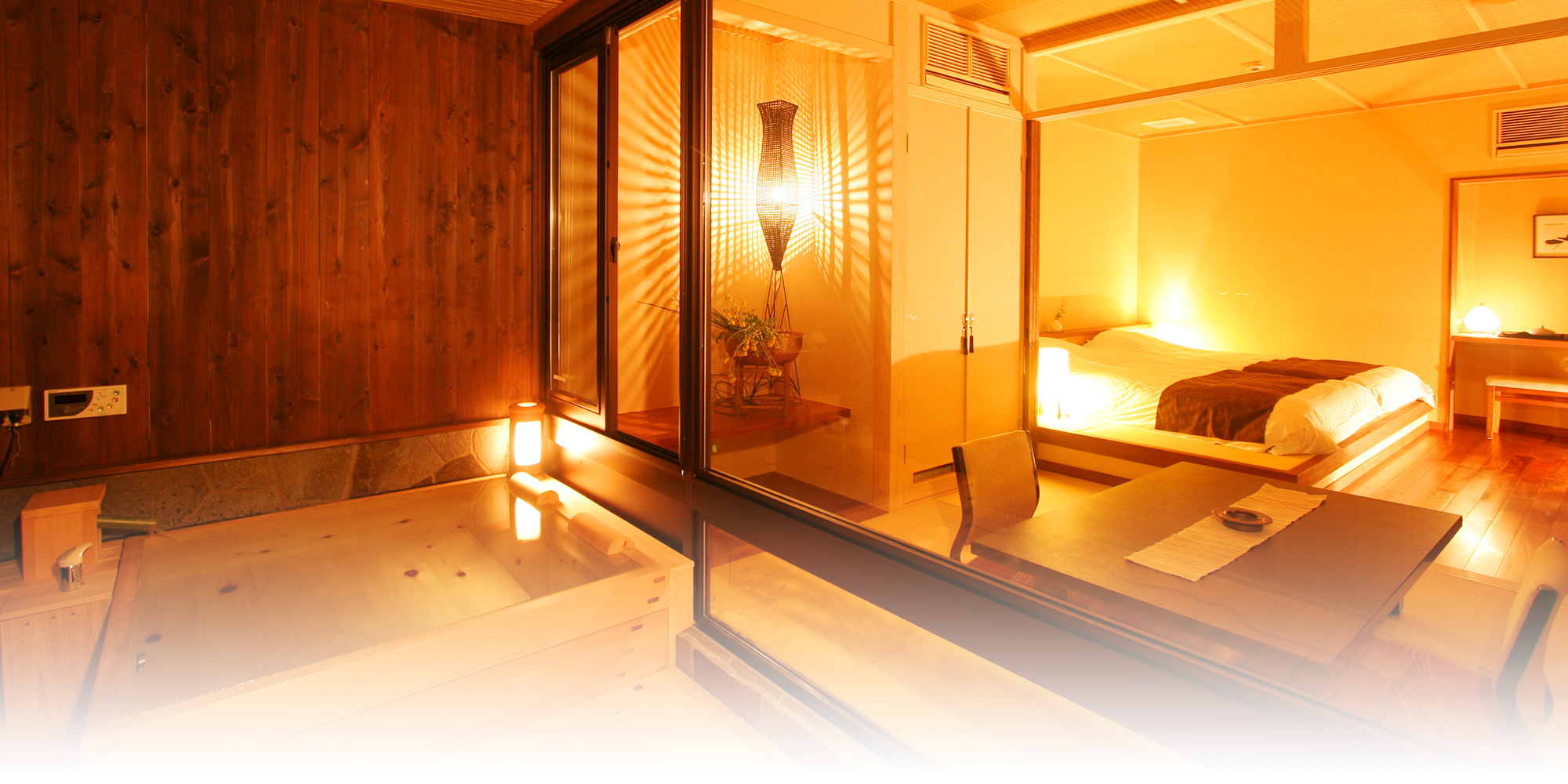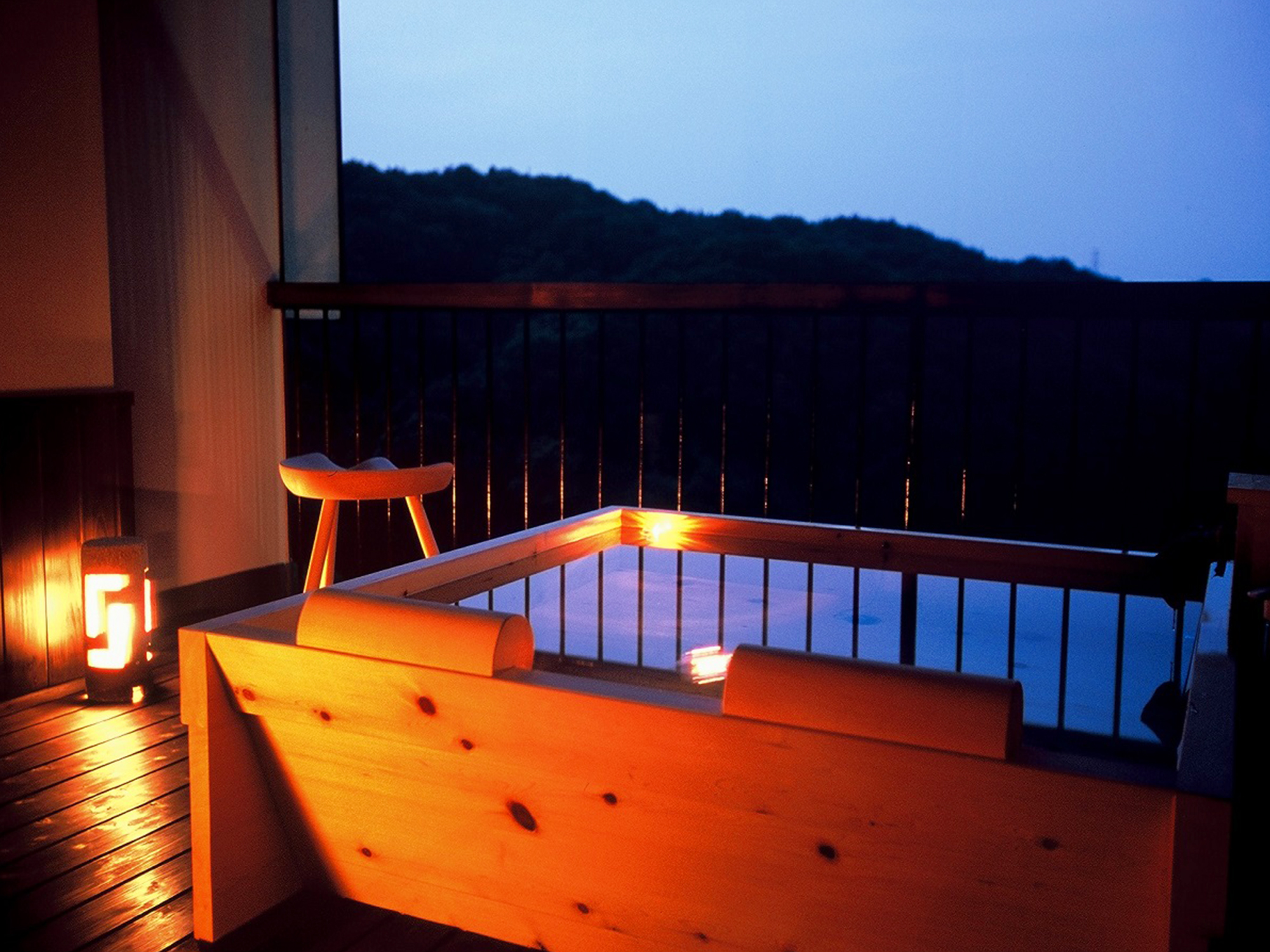 Only 1 room is available.
It will be a blissful time for you watching the beautiful sky at dusk and at night, filled with shining stars.
The birds singing outside can be your background music.
You can spend a romantic and precious time with this view.
Room
Bed room + 7.5 Japanese tatami mat size room – only 1room available-

With a private open-air bath, you can lie down in the narrow bath tub made of white cedar. Shower and washing sinks are not included. The bed size is Hollywood twin size, which comes with two semi double size beds and the total width is 240cm. A futon mattress is also available if the number of guests is more than 3.

※There is only bathtub in this room and there is no equipment to wash body such as shower.Please use large public bath.

Capacity
2 to 4 pox
Amenities
Towel for bathing, face towel, bath towel, toothbrush, toothpaste, hair brush, shaver, lotion, milk lotion, cleansing, hand soap, down quilt, Samui (Japanese room ware), dryer